FOUNDED: 1901
MISSION STATEMENT
BSI is the business standards company that helps organizations all over the world make excellence a habit. For more than a century we have been challenging mediocrity and complacency to help embed excellence into the way people and products work. That means showing businesses how to improve performance, reduce risk and achieve sustainable growth. As a global leader in helping organizations improve, our clients range from high profile brands to small, local companies in 150 countries worldwide.
CONTACT INFORMATION
• Website: www.bsigroup.com
• Email: cservices@bsigroup.com
• Phone:   +44 20 8996 9000 
• Fax: +44 20 8996 7001
• Mail: 389 Chiswick High Road London W4 4AL United Kingdom
KEY PERSONNEL
Howard Kerr
Chief Executive (N, SR)
Howard Kerr was appointed to the Board in November 2008 and assumed the position of Chief Executive in January 2009. After a period at Associated British Ports, his early career was spent in business development roles in the fields of shipping, logistics and B2B marketing with Inchcape PLC in the UK, Japan, China and the Middle East.  Subsequently he joined SHV Holdings NV, where he held general management positions in the energy division, including Chief Executive of Calor Group Ltd, UK, and Senior Vice-president on the International Management Board of SHV Gas in the Netherlands.
---
Craig Smith FCCA
Group Finance Director

Craig Smith joined the Board as Group Finance Director in August 2011. A Chartered Certified Accountant, he began his career in 1985 with Coats Viyella PLC, undertaking finance roles in Australia, Spain, the UK, Morocco, Hungary and Finland. On his return to the UK in 1997 he was European Finance Director for two large American corporations in the product identification and printing ink industries. Immediately prior to joining BSI he was Group Finance Director of two UK-listed companies, Huntleigh Technology PLC from 2003 to 2007 and Management Consulting Group PLC from 2007 onwards.
---
Devyani Vaishampayan
Group HR Director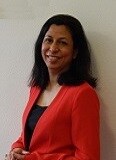 Devyani joins BSI from G4S where she held the position of Regional Human Resources Director (HRD) for Asia Pacific and Middle East, based in Hong Kong. She brings with her a wealth of multi-sector, UK and international experience, has led transformational change programmes and developed leadership and talent agendas across diverse cultural organizations.
---
Tony Wales
Director of Legal Affairs and Company Secretary
Tony Wales joined BSI as Director of Legal Affairs and Company Secretary in January 2010. A qualified solicitor with significant international experience, he has held various senior legal positions, including Group General Counsel & Company Secretary at The Economist Group and General Counsel at AOL International.
---
David Brown
Director, Corporate Development

Responsible for strategic planning, mergers and acquisitions, David has held senior appointments in both the US and the UK, with specific responsibility for strategy and M&A in KPMG, Arthur D Little, Morgan Crucible, TRW/Lucas Varity and Rolls Royce.
---
Dr Scott Steedman CBE
Director of Standards (SP)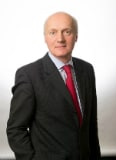 Scott Steedman joined the Group in January 2012 and was appointed to the Board in October 2012. An engineer by background, he started his career at Cambridge University before moving to industry where he spent over 20 years working for consulting and contracting companies on major infrastructure and building projects around the world. Elected Vice-president Policy for the European Committee for Standardization (CEN) in November 2012, he is a former Vice-president of the Institution of Civil Engineers and of the Royal Academy of Engineering, where he continues to serve as Editor-in-Chief of the Academy's flagship magazine, Ingenia. He is a member of the Board of Trustees of the Engineering Council.
---
Pietro Foschi
Strategic Delivery Director
Pietro is responsible for the delivery of BSI's rolling three year strategic plan and the development of the global Systems Certification business stream. Before joining BSI in September 2014, Pietro spent 14 years at Bureau Veritas in senior strategic and international operational roles. Prior to that he worked at Mercer Management Consulting, becoming a partner in their Paris office.
---
Todd VanderVen
President, BSI Americas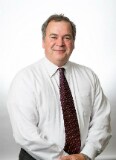 Todd joined BSI in 2008 from SGS where he was Senior Vice President responsible for global strategy and development for all SGS divisions. Prior to this he held several senior positions at Eastman Kodak including COO for Kodak's Healthcare business outside the US and Chief Marketing Officer for their Healthcare Division.
---
Mark Basham
Managing Director, BSI EMEA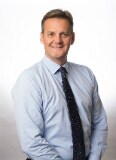 Mark joined BSI in 2008 and was responsible for the Asia Pacific region based in Singapore returning to the UK in August 2012 as Managing Director, BSI EMEA. Prior to BSI he was Regional General Manager at Invensys APV, EMEA and has held significant international business development and general management roles at Xerox, Dell and Fujitsu Siemens.
---
David Horlock
Managing Director, BSI Asia Pacific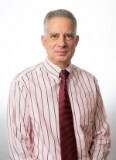 David joined BSI in August 2012 from Intertek where he was Vice President for Supplier Management & Global Audit Services. His former positions include International Management roles for SGS & Bureau Veritas with postings in Hong Kong (China), the Philippines, Thailand, Australia and the Middle East. David has a Bachelor of Business Degree in Agribusiness with 30 years work experience in the Agri-Food, Life Science, Commodities and Consumer Products Sector dealing in the Trade Compliance Industry.
---
Shirley Bailey-Wood
Director, BSI Information Solutions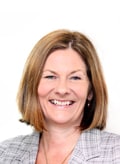 Shirley Bailey-Wood was appointed as Director, BSI Information Solutions in December 2014, having been BSI's Director of Publishing since 2011.  Shirley is responsible for the leadership and strategic development of BSI Standards Limited.  Shirley joined BSI in 2004 as Operations Director for the Standards Division, with responsibility for the standards portfolio development and the delivery of market relevant content. Shirley has extensive experience of the publishing and information sector, with previous positions as the Executive VP of the Life Science and Chemistry Division of Thomson Scientific; European Sales and Marketing Director for Maxwell Communications (The Thomson Corporation) and Information Scientist at the Glaxo Group.  Shirley was awarded an MBE in 2012 for Services to the Knowledge Economy.
Standards
Standards provide the knowledge that organizations need to succeed, and deliver it in concentrated form. They can offer a set of powerful tools to make your organization more innovative and productive.
Events and conferences
As one of the world's leading organizations dedicated to raising standards, we run a variety of events, designed to deepen awareness of standards and get interested parties together to discuss how we can push the boundaries forward. Our events include conferences, seminars, workshops, masterclasses, forums, product launches, exhibitions and trade shows. Some of our events are free to attend too.
You can also attend our training courses to gain a deeper understanding of existing standards and learn how you can embed them into your business to enhance performance, manage risk and improve sustainability.
Select an event below for more information.
---